Christoph D. D. Rupprecht
ルプレヒト クリストフ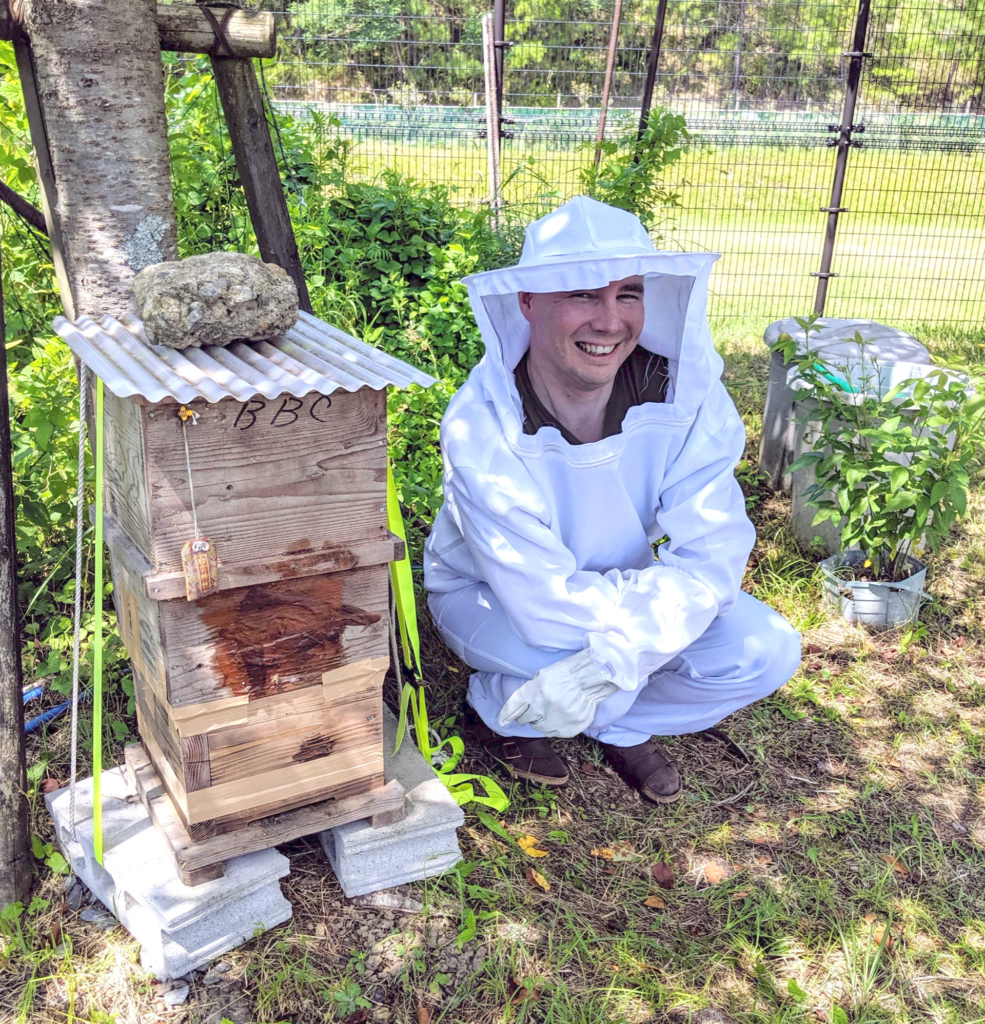 I am a geographer working on cities and sustainability theory from the perspectives of food, agriculture, green space, degrowth, solarpunk and multispecies/more-than-human thinking. An Associate Professor at the Department of Environmental Design, Faculty of Collaborative Regional Innovation at Ehime University, I'm also a founding member and Director at the non-profit organization FEAST. The Multispecies Sustainability Lab was founded in 2021 as part of my move to Ehime University from the Research Institute for Humanity and Nature.
You can find me at Ehime University (in Japanese), on Mastodon/Twitter, ResearchGate (including CV), Researchmap, and Google Scholar, or veeery seldomly uploading my hobby nature photography.
地理学者として、都市や持続可能性の理論について食と農、緑地、脱成長、ソーラーパンクやマルチスピーシーズの観点から研究を行っています。愛媛大学社会共創学部環境デザイン学科・准教授のほか、一般社団法人FEASTの設立理事として活動しています。マルチスピーシーズ・サステナビリティ・ラボラトリーは2021年に総合地球環境学研究所から愛媛大学への移動のきっかけに設立されました。
より詳しくは愛媛大学のHP, Mastodon/Twitter, ResearchGate, Researchmap, Google Scholar やめったに更新しない写真撮影HPをご覧ください!
Ehime University seminar / 愛媛大学・ルプレヒトゼミ
Every year, the lab is hosting several undergraduate students of Ehime University's Department of Environmental Design. Past BA thesis topics include:
Influence of the natural environment on children's sense of color
Can introducing practical education methods for environmental education increase environmental awareness?
Towards a sustainable Shikoku Seiyo geopark
Current status and issues of smart agriculture for solving agriculture-related problems
Environmental planning for coexistence with cranes and storks in the Uwa basin, Seiyo City
Are you a (graduate) student interested in some of the topics introduced on our research page or covered in some of our publications? Are you thinking about doing your 3rd/4th year research at the Department of Environmental Design in our lab, about pursuing a Master or PhD on a related topic, or looking for an intership? Please contact Christoph!
ラボでは毎年愛媛大学社会共創学部環境デザイン学科から3-4人程度のゼミ生を受け入れます。以下は過去の卒業論文テーマの一部:
自然環境が育むこどもの色彩感覚
環境教育における実践型教育の導入による環境意識向上の可能性
持続可能な四国西予ジオパークを目指して
農業の課題に活用するスマート農業の現状と課題について
西予市宇和盆地におけるツル・コウノトリと共生した環境まちづくりの検討
学生(院生)として、研究や論文の方で紹介されたテーマに興味があり、ゼミに入ることやラボでの修士・博士を検討している場合、遠慮なくご連絡ください!
Members & friends at large / メンバーと世界中の仲間
Lihua Cui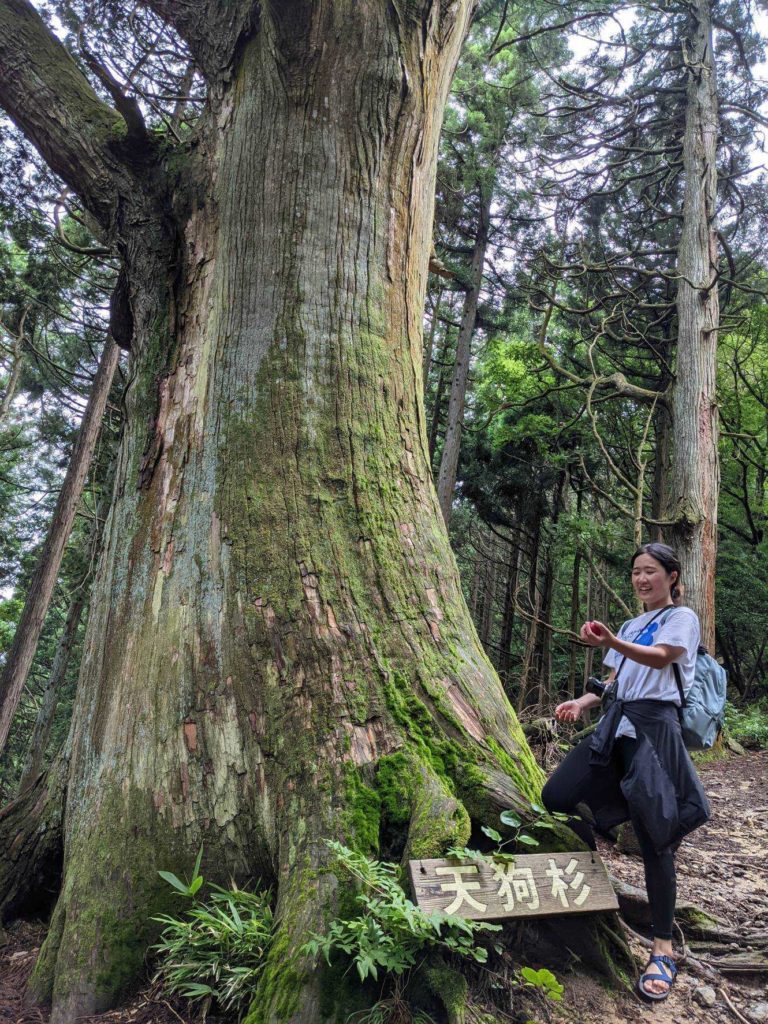 Lihua Cui is a Ph.D. student at Kyoto University. She is a landscape architect who is keen on the link between historical landscape and sustainable urban environmental management. For many years, Cui has been focusing on the microclimate of Japanese gardens and comfortable urban green spaces. Her study interests also include people's green space use, urban agriculture, and edible landscapes. When she is not working, she spends most of time in the nature, hiking, cycling, and swimming!
Feel free to check out my work at ResearchGate and posts on Instagram.
Kyle Thompson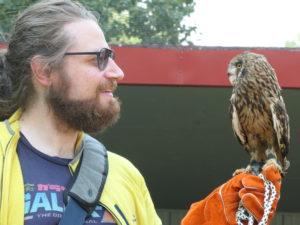 Co-host of General Intellect Unit podcast, PhD candidate at Utrecht University on the Anticiplay project, author of Dragons and Travellers Tales RPG.
Maya Kovskaya / AMOR MUNDI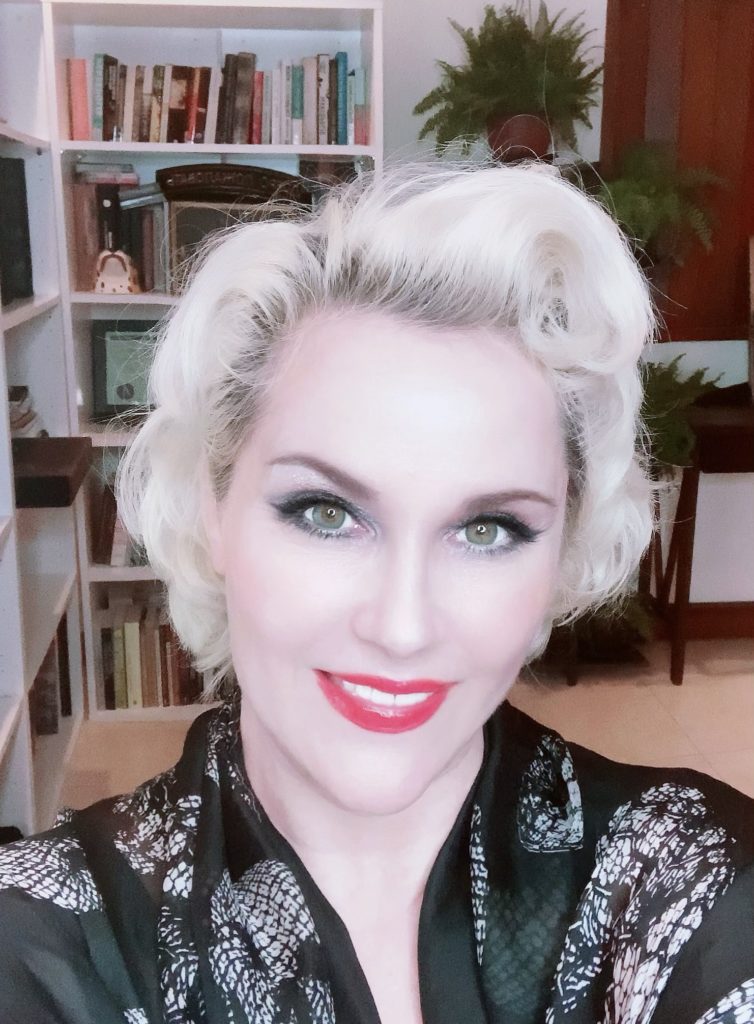 Maya Kóvskaya (PhD in Political Science at UC Berkeley, 2009) teaches Multispecies Anthropocene Studies; Post- humanist STS; Ecophilosophical, Political, Cultural, Visual Cultural Theory, and Peircian Semiotics at Chiang Mai University in the Faculty of Social Science. She has published widely on the intersection of the political, cultural, and ecological with semiotics, performative and visual culture, and the Anthropocene condition. She heads the multidisciplinary Multispecies Ecological Worldmaking Lab at CMU. Current research entails rethinking the human in a more-than-human world towards conceptualizing a "politics beyond the human and a multispecies polity." She examines etiologies of the "Anthroposupremocene" in the philosophical underpinnings and workings of the invidious, hierarchical division between humans and the more-than-human world that accompanied the historical, contingent, constitutive species-rupturing alienation of Western Humanist "Man/Anthropos" from "Nature." Current field research includes a collaborative multispecies project on viral, human, and elephant entanglements in Northern Thailand, and a collaboration with a marine biologist in the Gulf of Thailand on climate change, human disturbance, biodiversity loss, extinction, multispecies ecological niche co-creation, trophic cascades, and eco-semiosis in coral reefs.

You can find Maya at Academia.edu, Chiang Mai University and ResearchGate, and of course the AMOR MUNDI Multispecies Ecological Worldmaking Lab.
Chris Berthelsen
Chris Berthelsen is based in Tāmaki Makaurau, Aotearoa – formerly known as Auckland, New Zealand. He explores environments for creative activity, resident-led modification of the everyday environment, and alternative education(s). He is a co-founder of Activities and Research in Environments for Creativity Trust (Tāmaki Makaurau, Aotearoa) and Tanushimaru Institute for Art Research (Fukuoka, Japan).
You can find him at http://small-workshop.info and http://a-small-lab.com.
Astrid Mangnus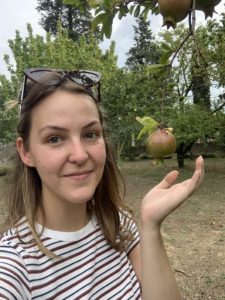 I am a postdoctoral researcher working on creative practices aimed at sustainability transformations in the H2020 CreaTures project, a kindred spirit of the Multispecies Sustainability Lab. I am based at the Copernicus Institute of Sustainable Development (Utrecht University). In my PhD, I explored the use of various experimental ways to think about and act on sustainable futures. I am still fascinated with breaking through sustainability deadlocks with art, play, community organization and radically new ways of thinking.
You can find my work at my UU staff page and ResearchGate. Feel free to connect with me on Twitter (@astridmangnus) or LinkedIn.
Ayako Kawai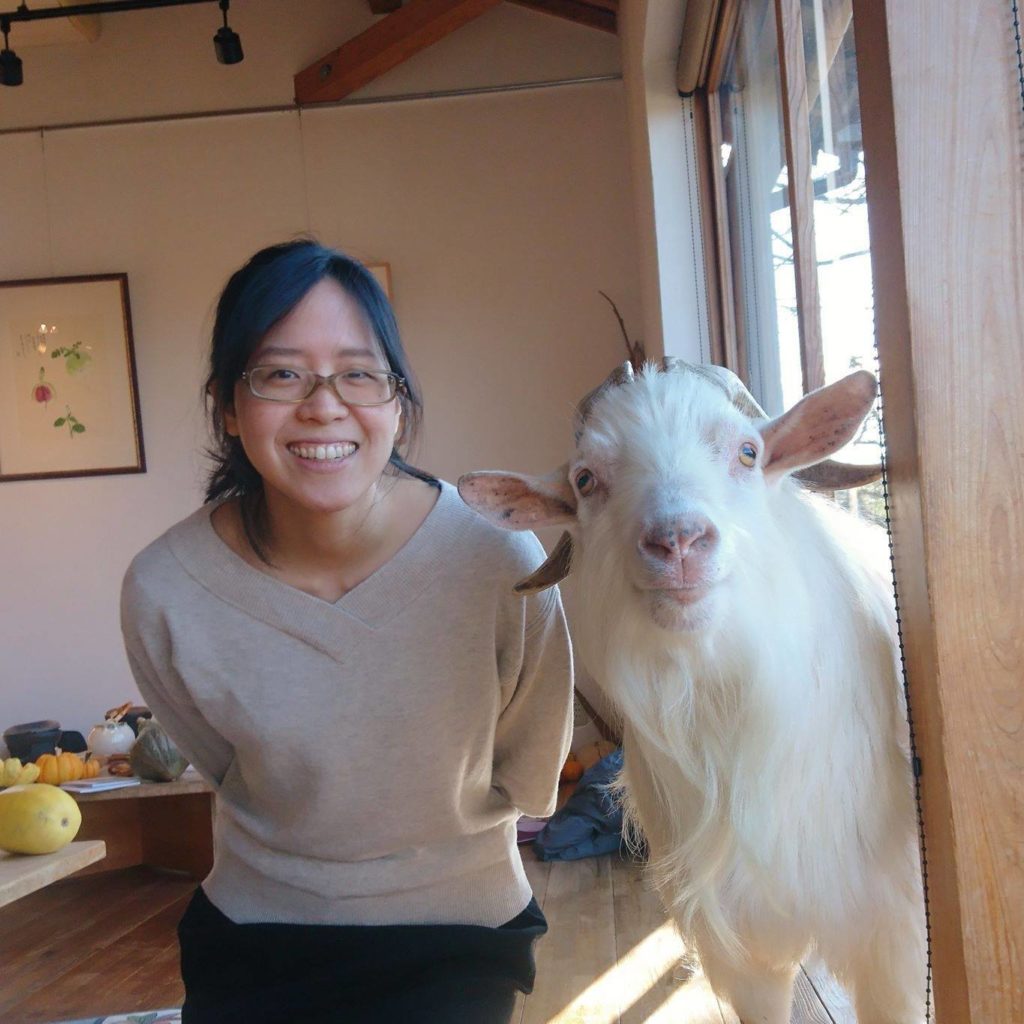 I am a human ecologist and lecturer at Kagawa University. My research focuses on sustainable human-nonhuman relationships, especially on crop diversity and plant breeding. My interest also includes multispecies thinking and post-capitalist possibilities.
You can find me at ResearchGate.
The FEAST NPO team / 一社FEAST
Our lab is best friends with the FEAST NPO and it's team!
Former lab members
Dr Minseo Kim
Before this lab was founded in 2021, Dr Kim graduated from Chiba University in 2019 under the co-supervision of Christoph Rupprecht with a thesis combining ecological and social analysis of informal greenspaces in Ichikawa City.